Did you know that 90% of people suffer from foot pain as a result of poor footwear?
Studies show that most supposedly "comfortable" conventional shoes may cause pain both in the feet like hips, the back, even the cervical. 
Inappropriate footwear can be harmful especially if it is used continuously, taking into account that we take 8,000 to 10,000 steps a day, having shoes that take care of our feet is essential. 
OUR VIAQON LACE-UP SHOES PROVIDE THE CARE YOUR FEET NEED
FLEXIBLE: Light and moldable, They will always return to their original state, avoiding deformations caused by time and their use.
ANTI-SLIP SOLE: Ideal for walking on any terrain, their rugged double-grip sole is designed to provide maximum safety.
ALL TERRAIN: They adapt to any terrain, asphalt, mountain, beach, land. They are ideal for any occasion.

PROVIDE SUPPORT TO THE FEET: They are super versatile and with a unique design with which you can walk firmly and stand for hours, without no kind of effort or pain.
DESIGNED BY OUR TEAM OF PODOLOGISTS AND ORTHOPEDICS.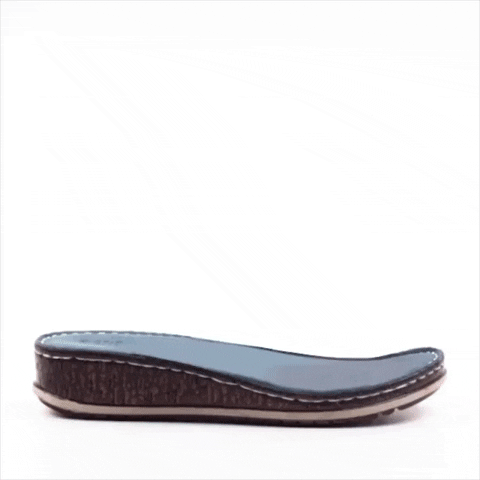 Too
reduces stress on the joints
, strengthens, tones and
improves posture
, also the sole is
adapts to your foot
, for perfect comfort throughout the day, so you can have an incredible afternoon strolling through the city or going on a route through the countryside.
MADE WITH HIGH QUALITY MATERIALS
These shoes are designed to last for many years with your high quality composition. The sole of the shoe absorbs sweat and provides superior slip resistance. 

FEEL BETTER

Our sole
stops flattening
  keeping the padding right where the foot needs it by providing a
relief in tread
. From a day at work to a vacation weekend, you move to
keep you healthier and happier
.
HANDMADE FOOTWEAR
Made by our shoemakers in collaboration with our team of podiatrists. They work together to design footwear that take care of health of our feet.
EXCLUSIVE IN VIAQON. NOT AVAILABLE IN STORES